Since
2019
---
Days
Tuesday
Wednesday
Friday
Saturday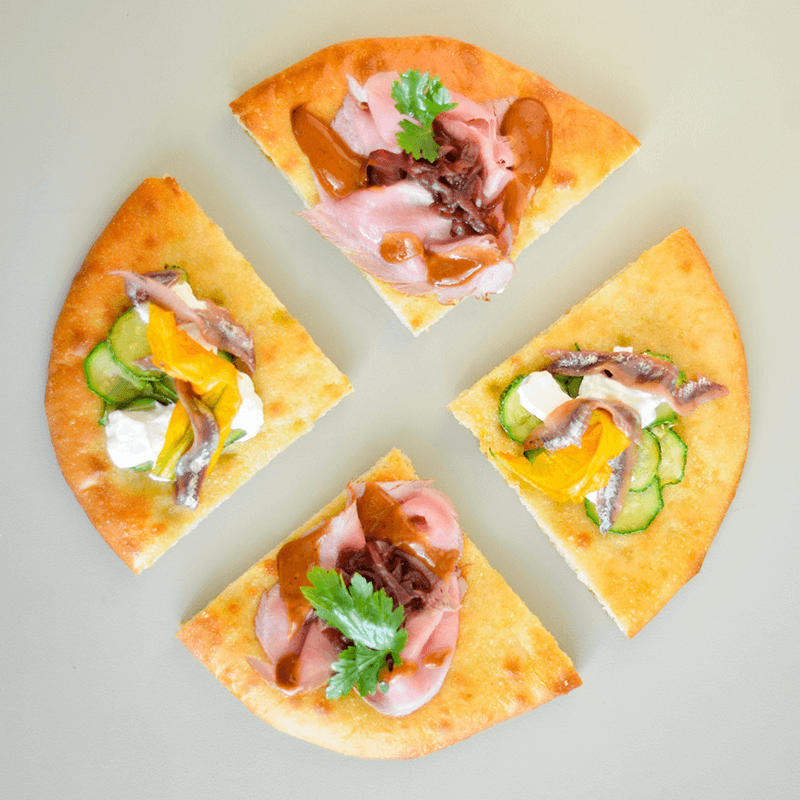 An informal place, to dine out with friends and relatives, in front of a good pizza.
Attention, we point out that the #pizzanonpizzeria is temporarily closed and will reopen at a later date.
Focaccia, gourmet pizzas and gourmet pizza, ideal for cheerful dinners in a relaxing atmosphere by the pool, in the IlCascinaleNuovo area. A summer bistro where you can spend your evenings between unique tastes and flavors of the Italian tradition.
True pizza is food, symbol and ritual, a poor and noble food. The chef creates an authentic taste pizza, not the one you would eat anywhere. Starting from durum wheat flour, Walter Ferretto creates a simple dough with a magnificent taste.
The chef prepares the pizza, as the artist shapes his sculpture.